Contact Us
FAX:0755-84807777
E-Mail:cp@cp-pp.com
ADD:#371, Ainan Road,Nanlian Community,Longgang District, Shenzhen,China
coffee bags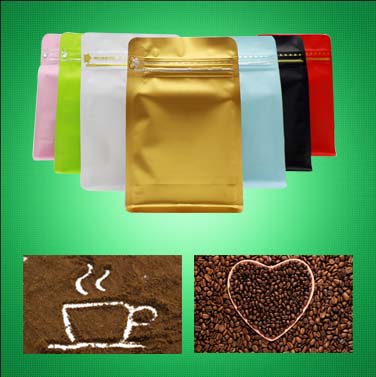 Tin Tie coffee bags for coffee bean and powder
12 years manufacturer for flexible packaging
Free sample and short delivery time
BRC, FDA, SGS, QS, ISO9001
Email: sales@cp-pp.com


| | |
| --- | --- |
| Materials | BOPP,AL,CPP,PE,CPE,PP,PO,PVC etc. |
| Weight | 125g,227g,250g,454g,500g,908g,1kg,2kg,3kg etc |
| Printing Color | Gravure printing 0-10 Panton Colors |
| Usage | Food / promotion /tea / coffee / candy /others. |
| Style | Doypack,flat bottom bag,8 sides sealing bag |
| Sealing | Heat seal |
| Place of Origin | Shenzhen,China |
| Feature: | Barrier,Opaque,moisture proof. |
Valve Specification
| | |
| --- | --- |
| Application | Aroma protection,pressure relief valve for coffee |
| Opening pressure | 2.3 - 5.5 mbar |
| Closing pressure | ≥ 0.2mbar |
| Sealing | Melting point of valve body: 135℃,sealing range:180-220℃ |
| Oxygen permeability: | <0.025CM3/valve x 24h x bar(23℃,75%,rel.h.)(ASTM:F 1927-98) |
| Water vapour | <0.002g/valvex24h(38℃,0/90%,rel.h.) |
| Permeability | (ASTM:F 1249-90) |
| Weight | 0.65g per valve |
| Temperature range | From 15 to 40℃ |
Proper coffee packaging has become essential for coffee to maintain its freshness taste and aroma. The best quality coffee could be marred if it is not properly packaged. For this reason, we manufacture various kinds of coffee pouches these days, to preserve the quality of coffee beans and ground coffee. And we have become one of the leading manufacturers of coffee bags from a very long period of time. We are the largest stock holder and manufacturer of both unprinted and custom-made printed coffee bags. We stock our stock coffee packaging bags in various styles such as stand pouches with zipper, side gusset bags, flat bottom bags, side sealed gusset bags, etc for roasted coffee beans packaging. We also manufacture coffee bean bags with or without one way degassing valves, which stabilize the overpressure in the package. We make our valves with nylon filter mash.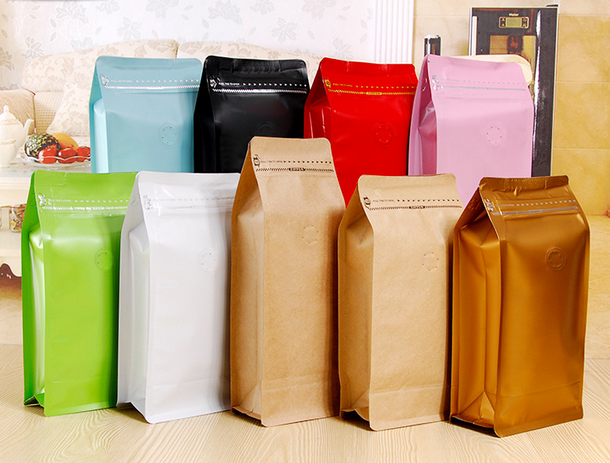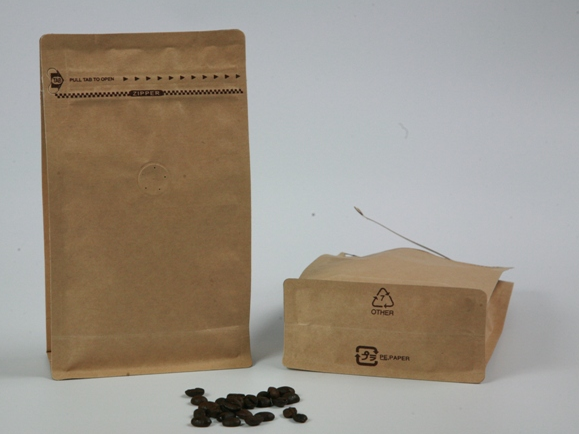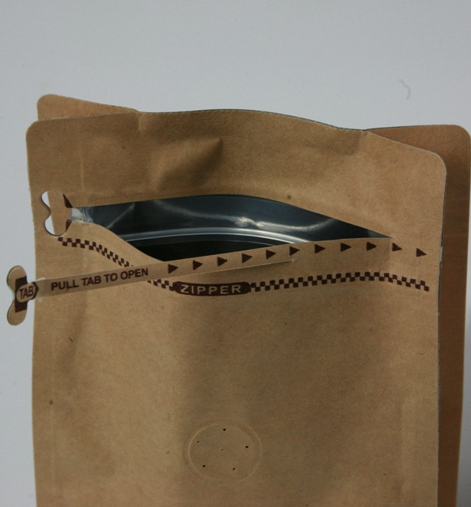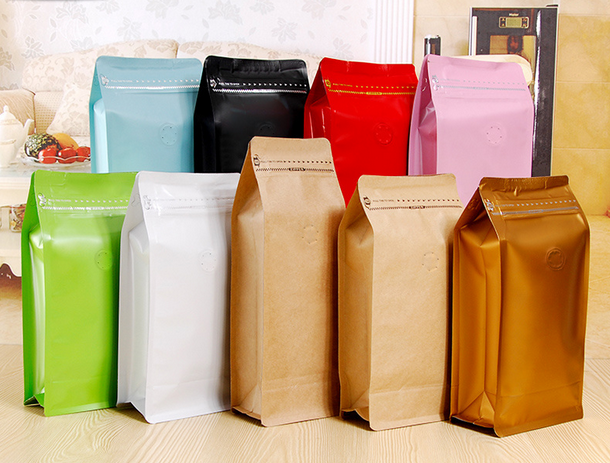 We provide vacuum bags for coffee packaging. They provide protection against oxygen, carbon dioxide, do not miss odors and bacteria, as well as eliminate the possibility of any chemical processes that could affect the safety of the product. Our coffee bags can meet all the requirements of consumers, because they preserve the original moisture content of the product, taste and nutritional properties. These bags keep all the nutritional properties by preventing the destruction of biologically active compounds and vitamins, fat oxidation.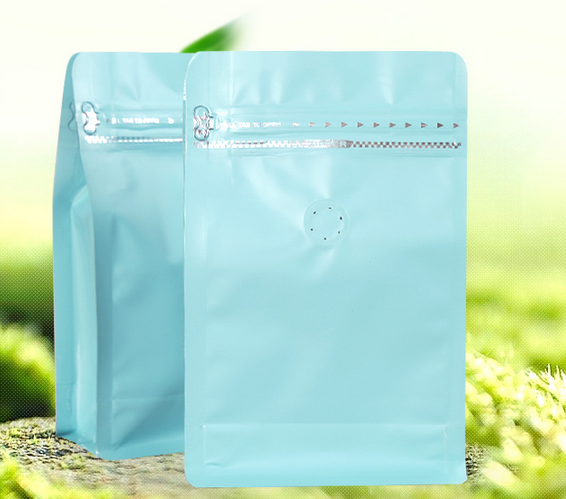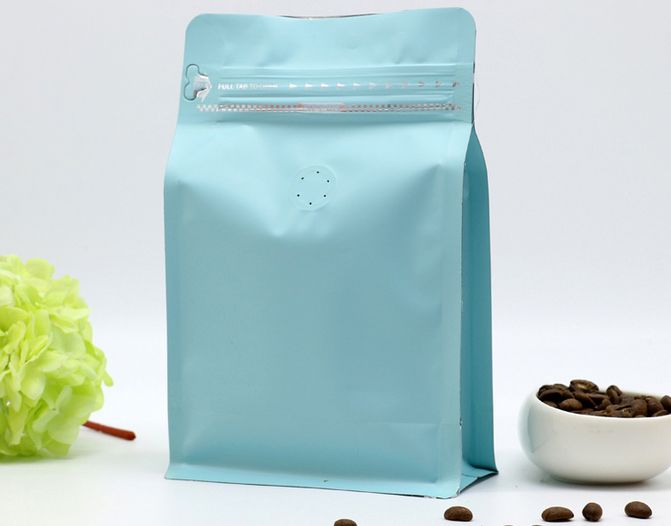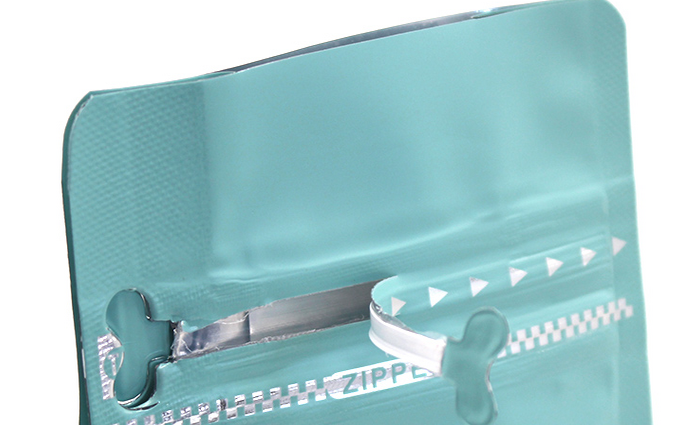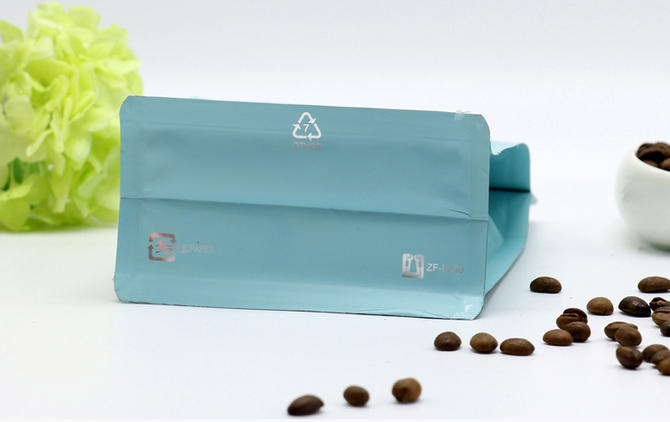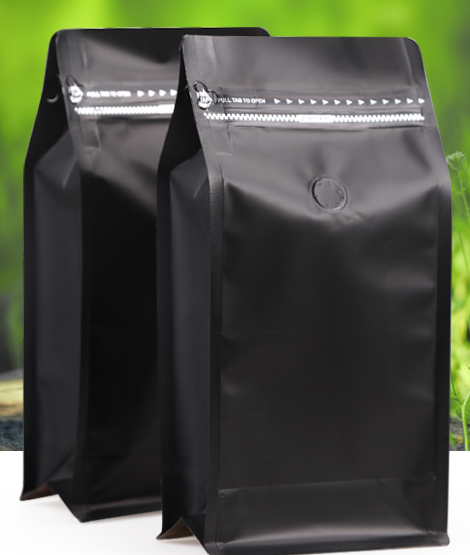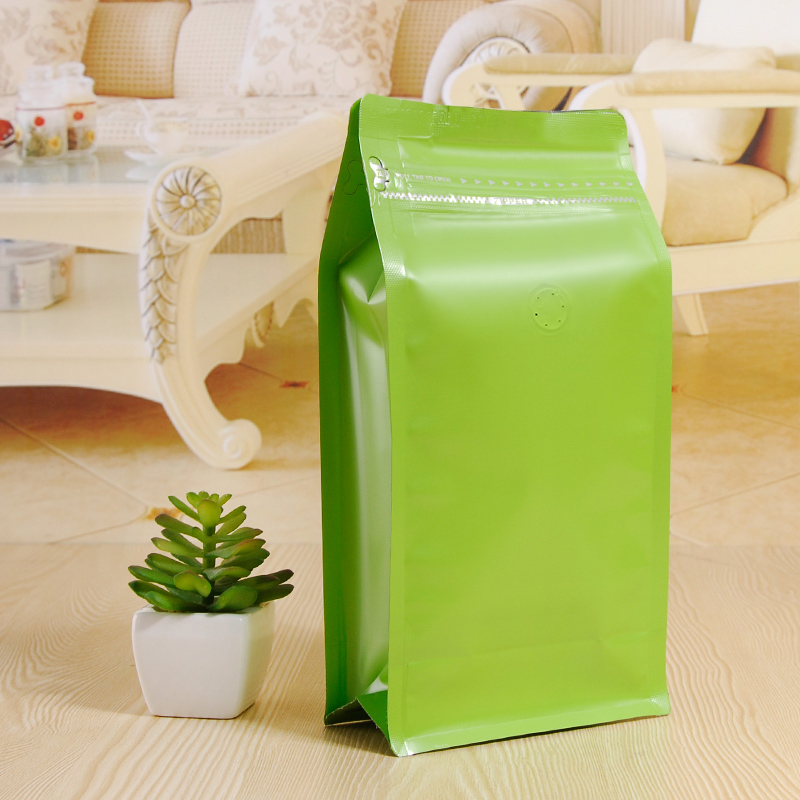 We offer a wide range of coffee bags in different sizes and colors according to the requirement and budget of the customers. We utilize the latest equipment to create stunning and attractive printed bags for custom orders. We can custom print any design by making use of the rotogravure technique which allows us to print up to 10 colors. Our coffee pouches can be in matt finish, shiny finish, shiny and matt finish, brown Kraft paper printing, window bags, aluminium foil laminated bags, etc. Our coffee bags have become hot favorite amongst the coffee sellers these days, due to their versatility and ability to keep the coffee fresh for a long time, nevertheless of the weather condition.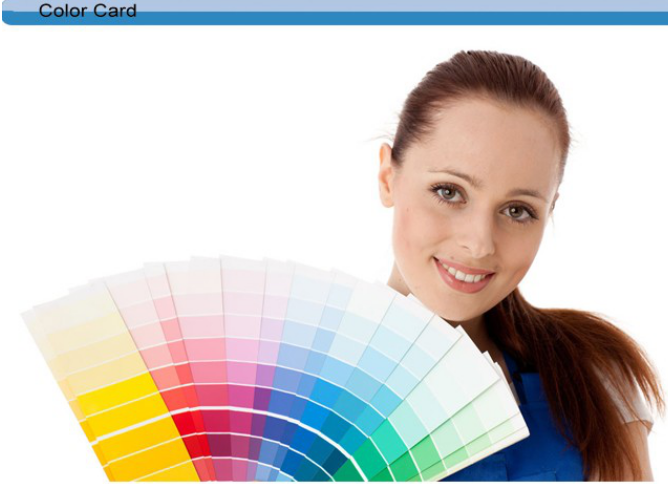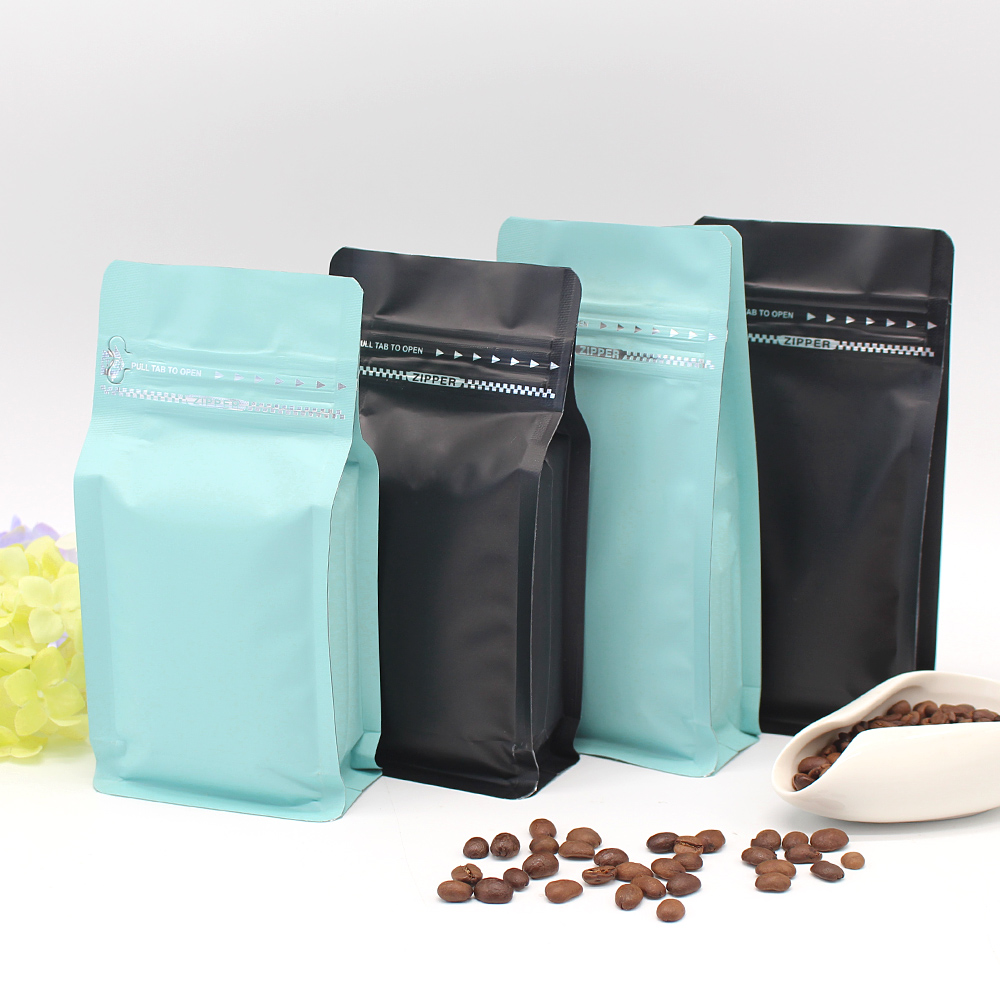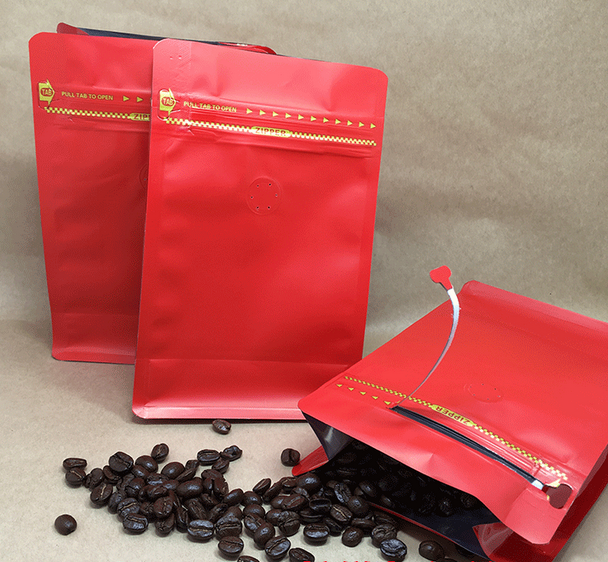 Our coffee vacuum packaging with degassing valves allows packaged coffee immediately after heat treatment and grinding to maintain the freshness and quality of your products. You do not have to wait for a coffee stop release gas after roasting. With the ease of availability of our coffee bags, you can order the required number of bags and we will supply them as soon as possible. Our unprinted coffee pouches with re-sealable zipper can be available on numerous colors such as brown, black, white, silver, red and many others. You can be able to rest assured that these bags will not cost a heavy price for your budget because we provide the highest quality products at some reasonable price to our clients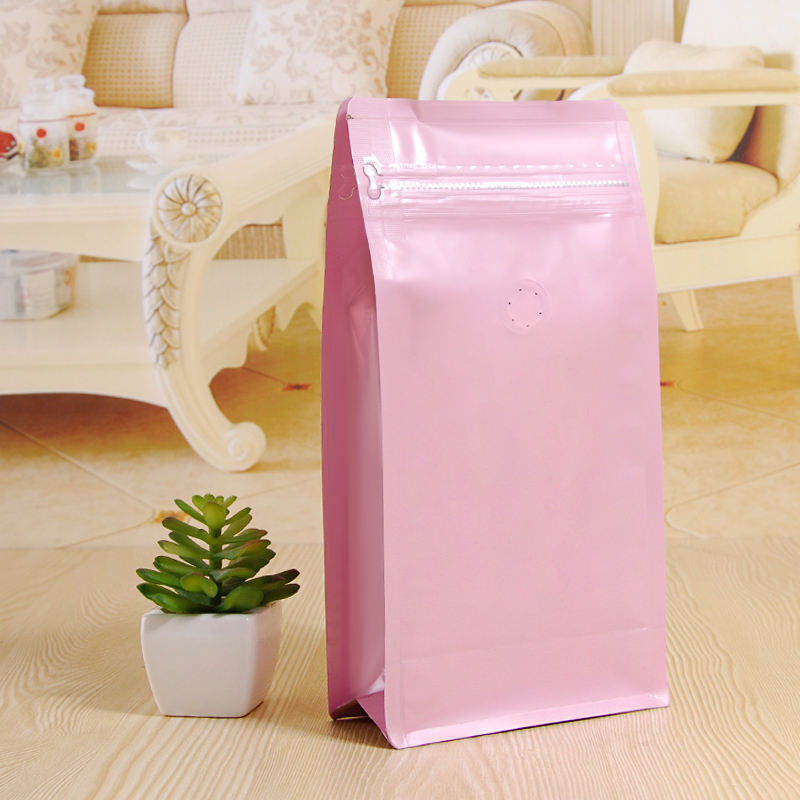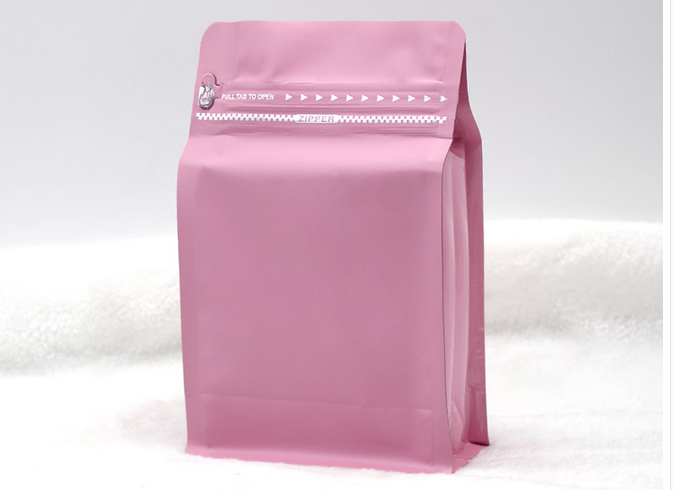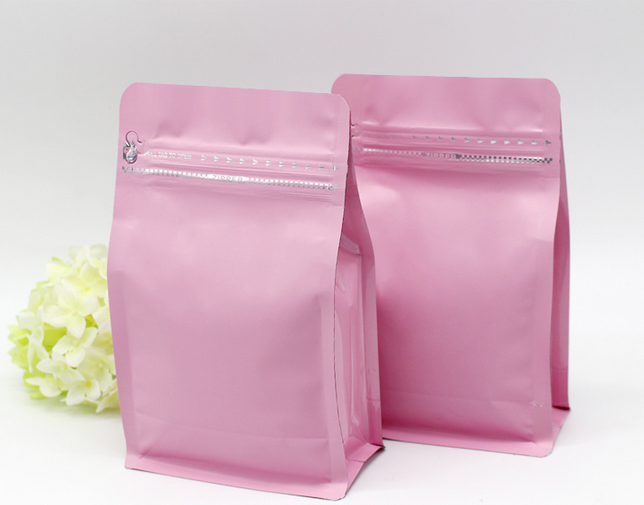 Our related products:


18000 square meters factory area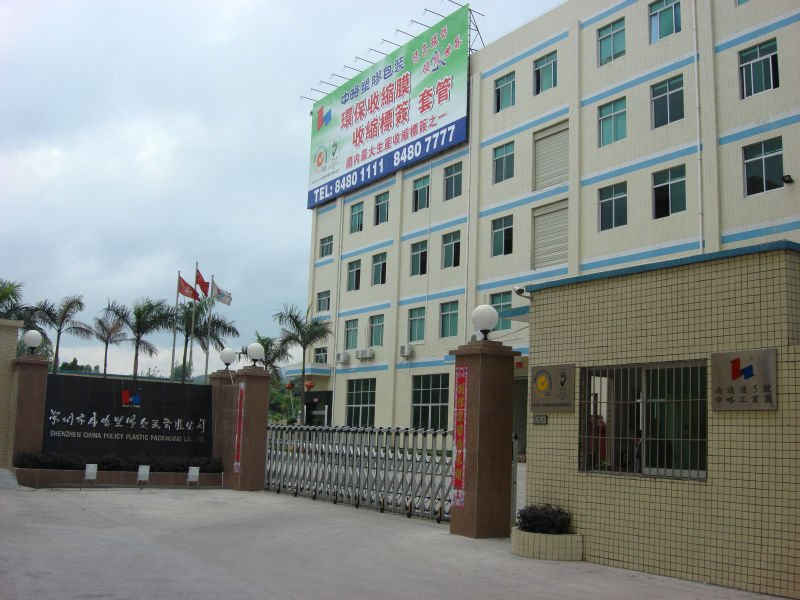 Strict quality inspection, passed EU REACH testing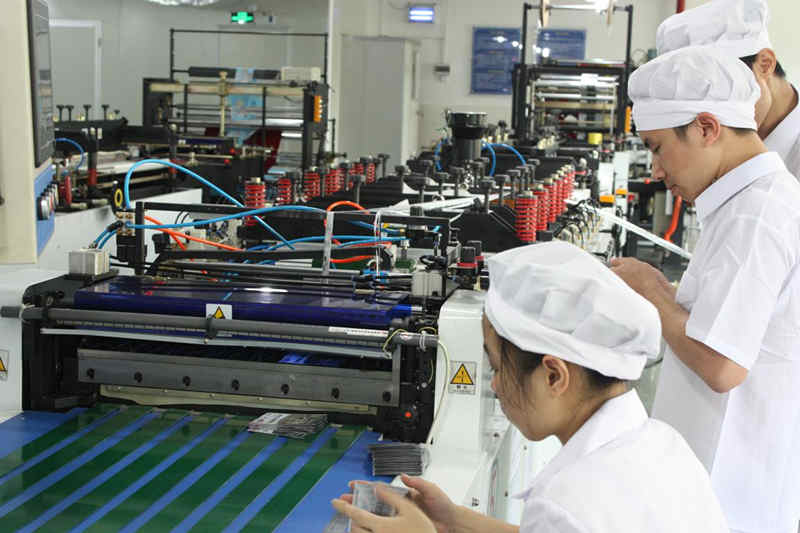 Cleaning room for medicine and food packaging producing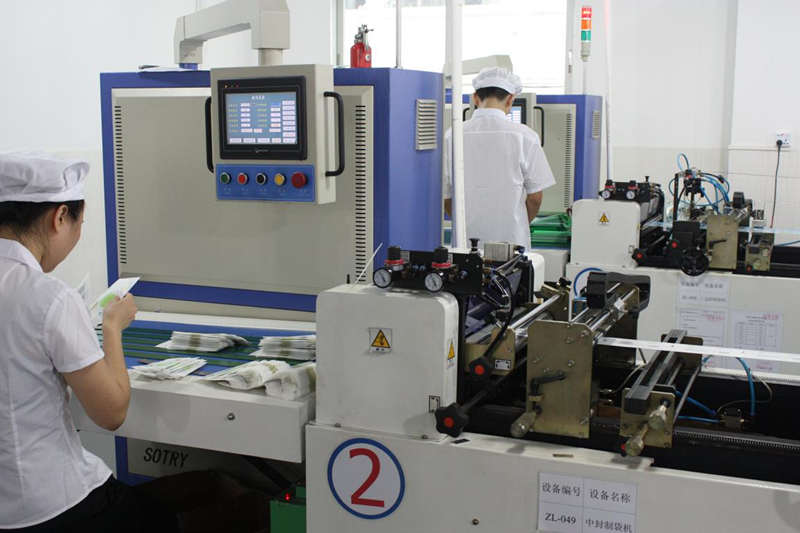 10 colors printing machine with environmental printing ink,BPA free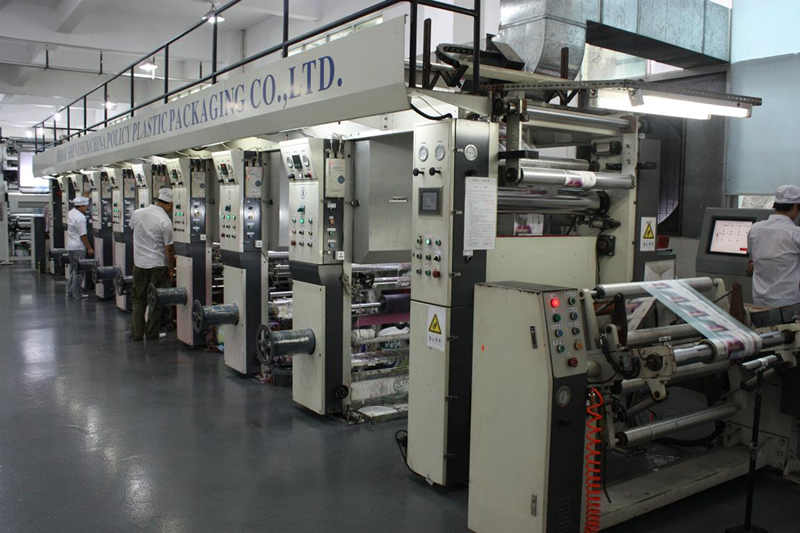 High speed automatic laminating machine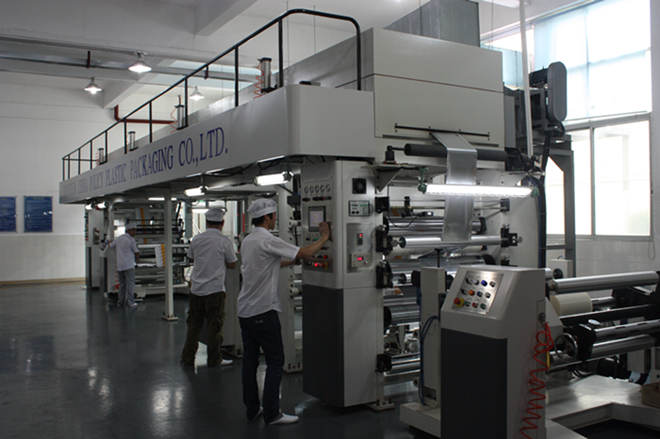 Key Words:
Shenzhen China Policy Printing Packaging Co.,Ltd.