Contact Us
FAX:0755-84807777
E-Mail:cp@cp-pp.com
ADD:#371, Ainan Road,Nanlian Community,Longgang District, Shenzhen,China
Anti-static bag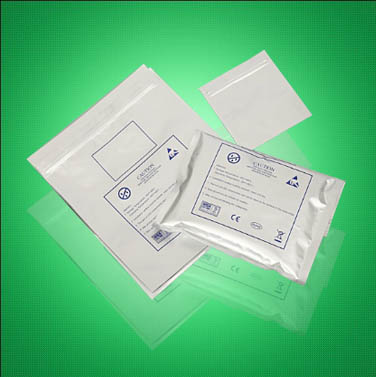 Anti-static bag of different sizes
12 years manufacturer for flexible packaging
Free sample and short delivery time
BRC, FDA, SGS, QS, ISO9001
Email: sales@cp-pp.com


Specifications / Features
| | | |
| --- | --- | --- |
| Surface resistance | <1011Ω | ESD STM 11.11 |
| Static Shielding | <15nJ | ESD STM 11.31 |
| Static Decay | <0.03s | EIA 541 |
| MVTR | <0.006g/100 sq inch/24h | |
| Puncture Strength | 10.0lbs | MIL PRF 81705D |
| | | | |
| --- | --- | --- | --- |
| Size(mm) | kg/100 pcs | Size(mm) | kg/100 pcs |
| 0.075*60*80 | 0.08 | 0.075*150*660 | 1.5 |
| 0.075*60*100 | 0.09 | 0.075*160*200 | 0.49 |
| 0.075*60*150 | 0.14 | 0.075*160*230 | 0.54 |
| 0.075*60*180 | 0.17 | 0.075*160*250 | 0.6 |
| 0.075*65*120 | 0.12 | 0.075*160*300 | 0.72 |
| 0.075*70*110 | 0.12 | 0.075*170*280 | 0.72 |
| 0.075*80*120 | 0.15 | 0.075*180*250 | 0.67 |
| 0.075*80*150 | 0.19 | 0.075*190*300 | 0.9 |
| 0.075*90*125 | 0.17 | 0.075*210*300 | 0.95 |
| 0.075*90*150 | 0.21 | 0.075*210*240 | 0.76 |
| 0.075*90*180 | 0.25 | 0.075*210*400 | 1.27 |
| 0.075*95*285 | 0.4 | 0.075*230*300 | 1.1 |
| 0.075*100*125 | 0.19 | 0.075*230*330 | 1.14 |
| 0.075*100*150 | 0.23 | 0.075*240*400 | 1.44 |
| 0.075*100*660 | 1 | 0.075*250*350 | 1.32 |
| 0.075*110*150 | 0.25 | 0.075*255*380 | 1.46 |
| 0.075*110*180 | 0.3 | 0.075*270*380 | 1.56 |
| 0.075*115*300 | 0.52 | 0.075*270*400 | 1.64 |
| 0.075*120*160 | 0.29 | 0.075*300*400 | 1.8 |
| 0.075*120*200 | 0.36 | 0.075*380*400 | 2.28 |
| 0.075*120*350 | 0.63 | 0.075*380*420 | 2.4 |
| 0.075*135*180 | 0.37 | 0.075*400*450 | 2.7 |
| 0.075*140*200 | 0.42 | 0.075*400*600 | 3.6 |
| 0.075*150*200 | 0.45 | 0.075*500*600 | 4.5 |
ESD Moisture Barrier Bag
Mylar Moisture Barrier Bag
Foil Moisture Barrier Bag

Material structure 1:
static dissipative coating/Nylon/AL Foil/PE/static dissipative coating


Material structure 2:
static dissipative coating/PET/AL Foil/PE/static dissipative coating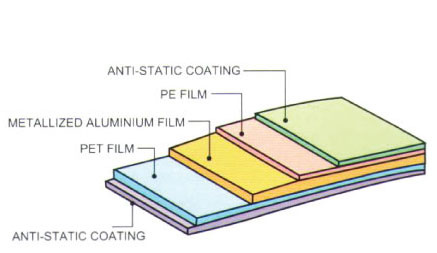 Material structure 3:
static dissipative coating/PET/AL Foil/Nylon/PE/static dissipative coating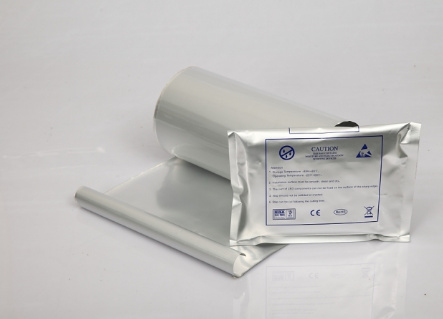 The ESD moisture barrier bag/film is designed to provide a static safe environment for sensitive electronic devices.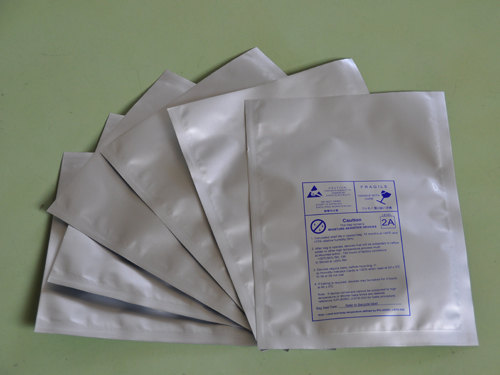 A stronger polyester or nylon layer helps to prevent sharp edges or angles from puncturing the bag.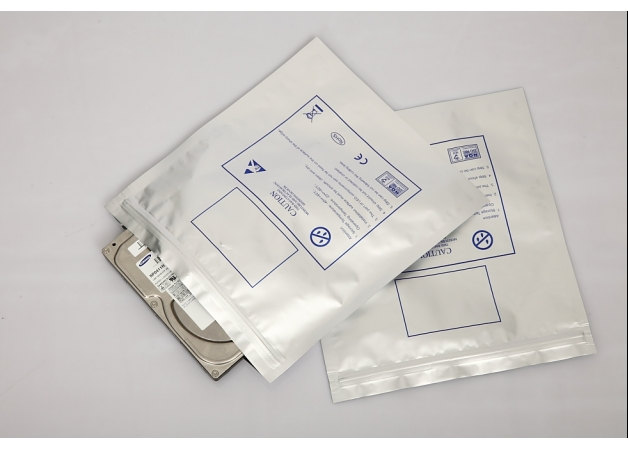 Bags are heat sealable and suitable for vacuum packaging.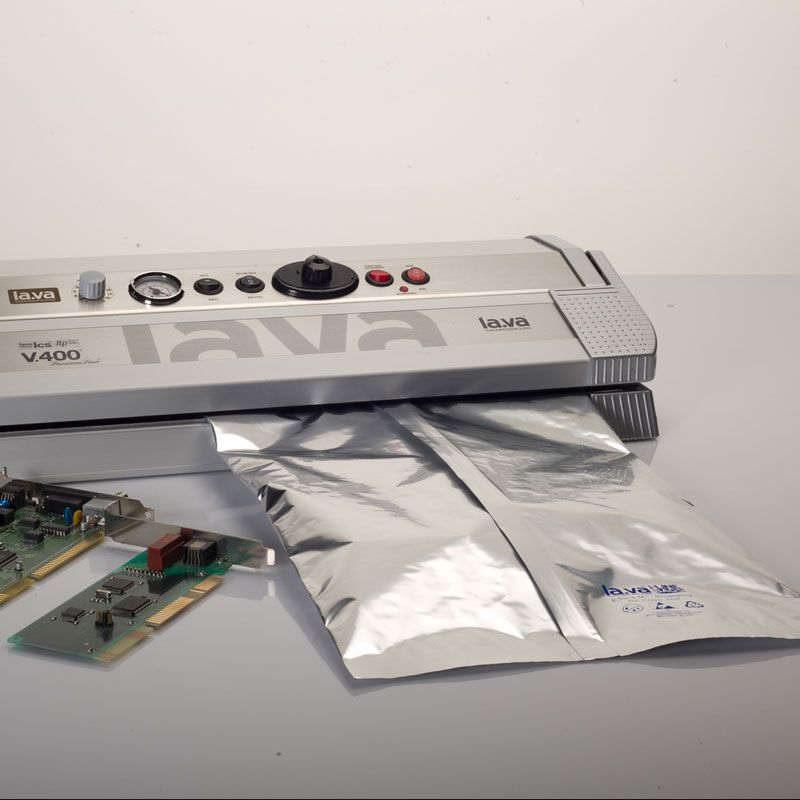 Folding, stapling or puncturing the static shielding bags eliminates all of the bags anti-static properties.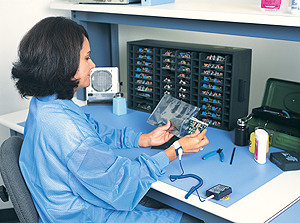 Materials are available for rolls, bags, sheets or tubing.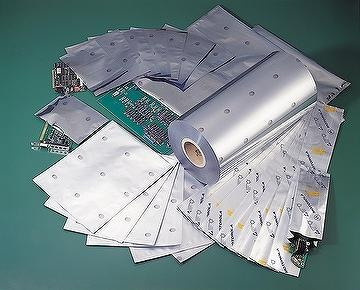 - Electrostatic Discharge (ESD)
- Moisture
- Oxygen and Air
- Ultraviolet Rays
- Dust
- Rust
- Corrosion
- Grease
- Pests
Our Static Shielding Bag/film protect from:
- Anti static
- Melt-in
- Non-corrosive
- Semi-transparent
- Flat top & zip top
- ESD LOGO print
- rolls, bags, sheets, tubing -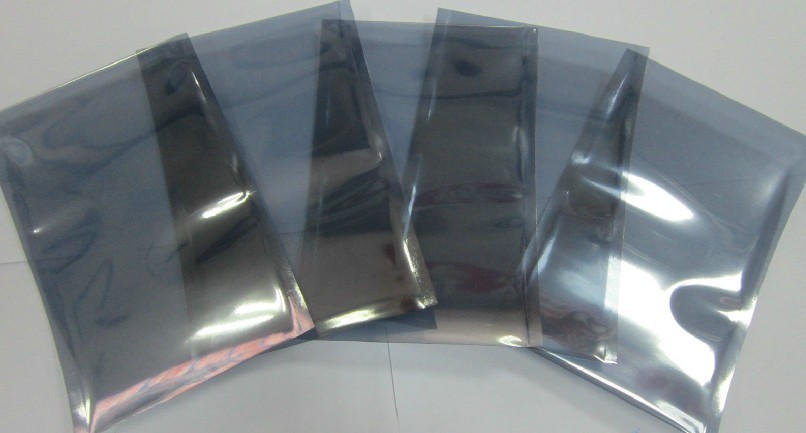 Related product

OEM service can printing your artwork on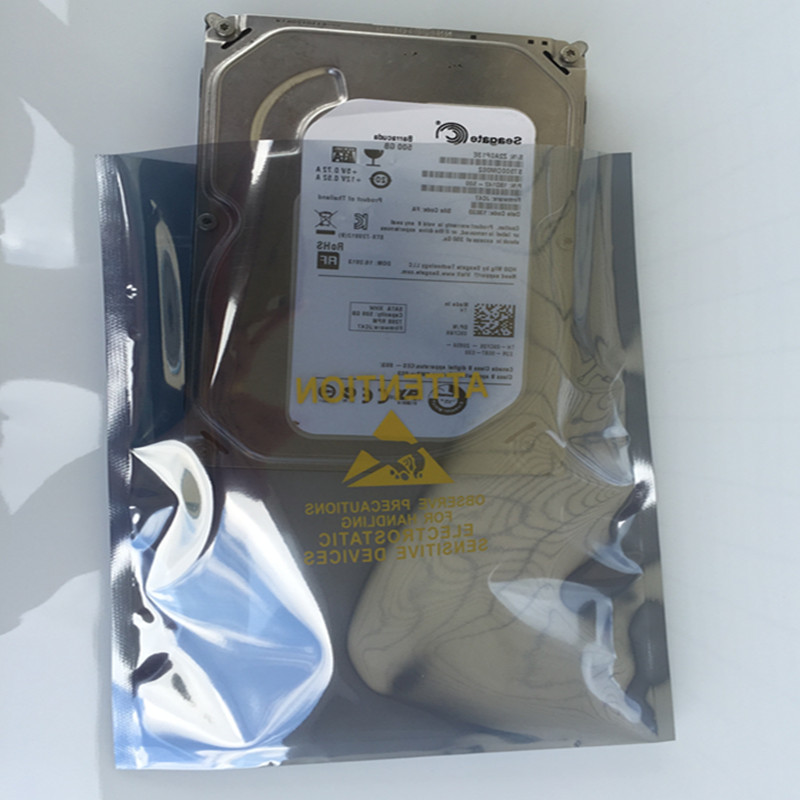 Strict quality inspection, passed EU REACH testing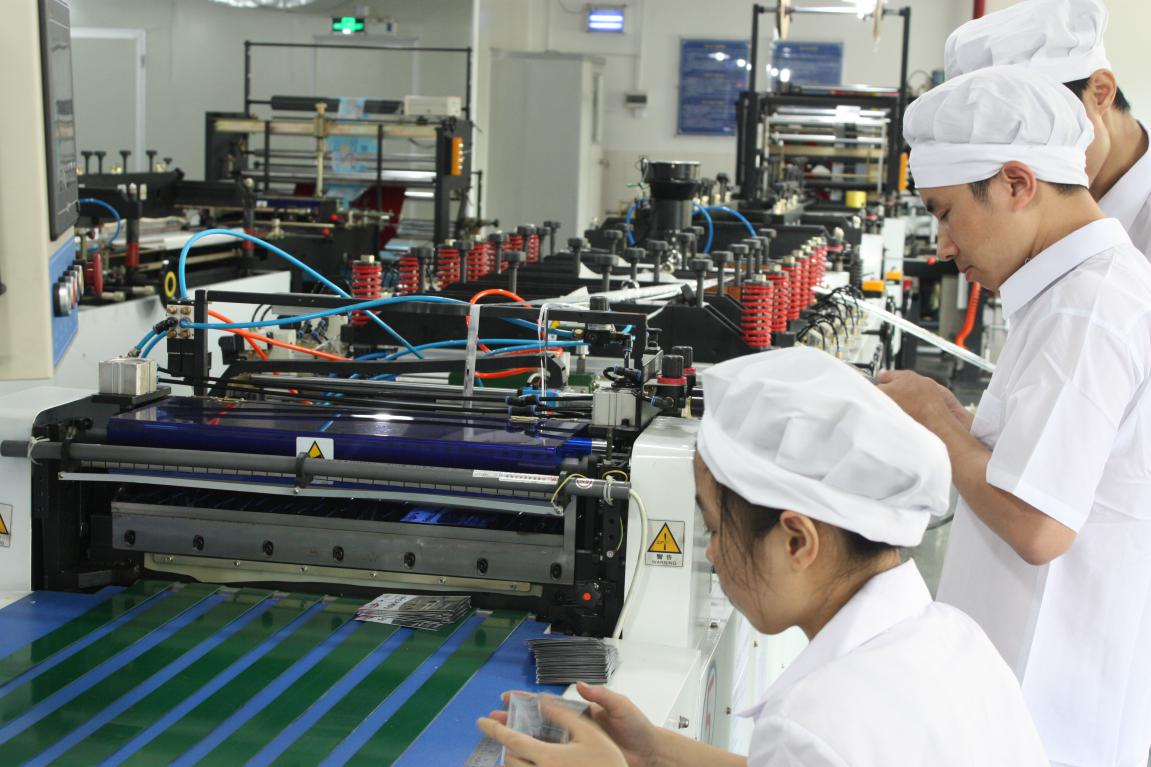 Cleaning room for medicine and food packaging producing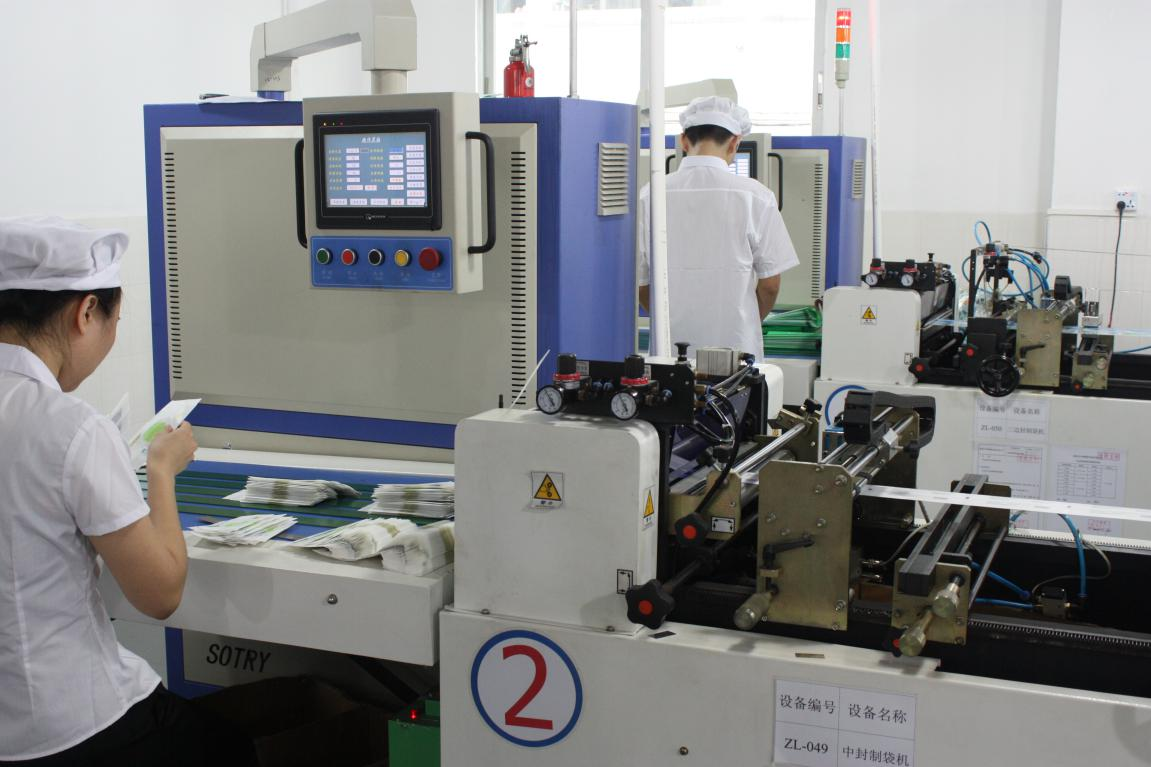 10 colors printing machine with environmental printing ink,BPA free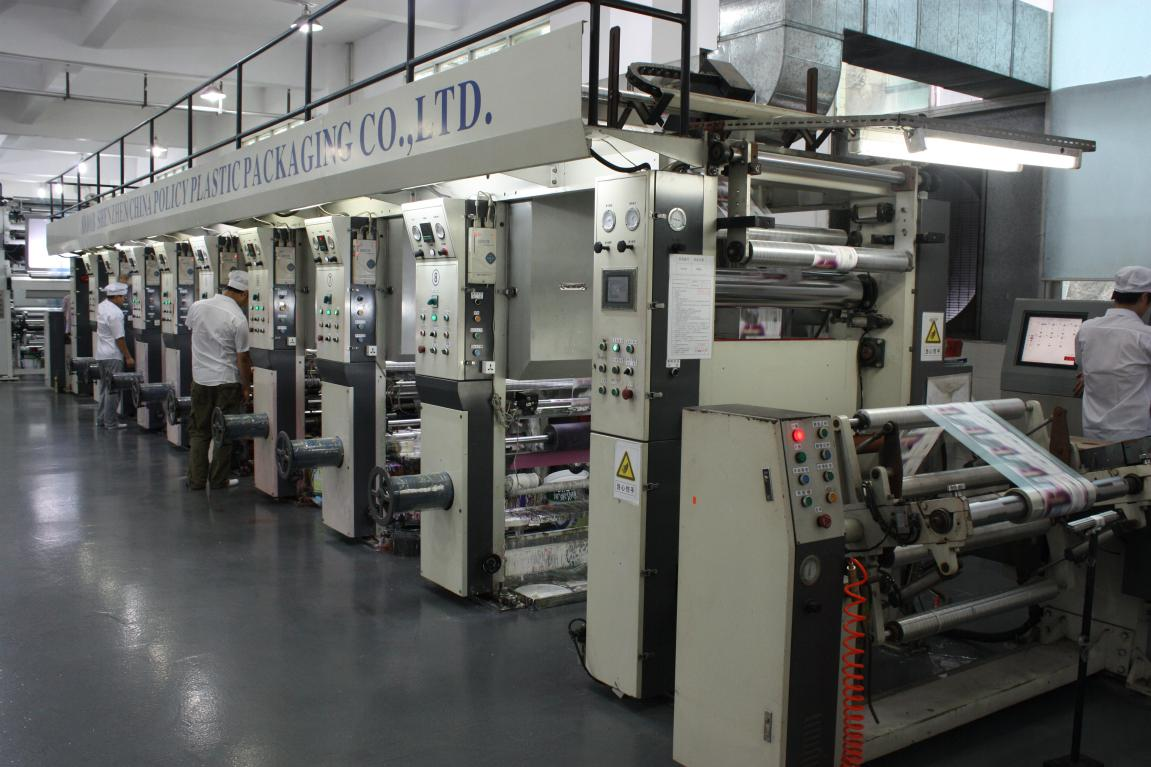 18000 square meter factory area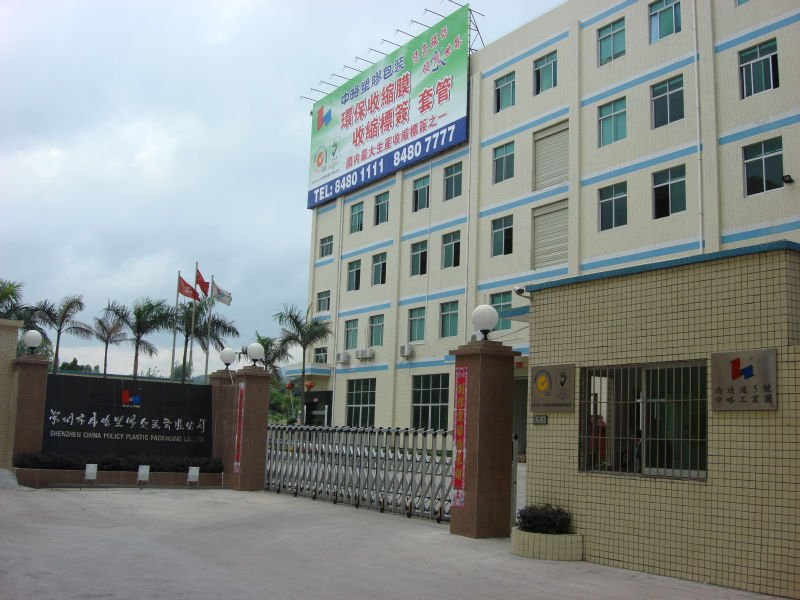 Products show: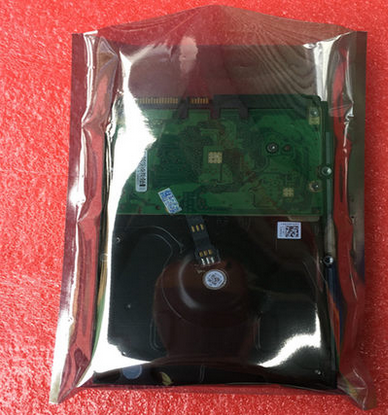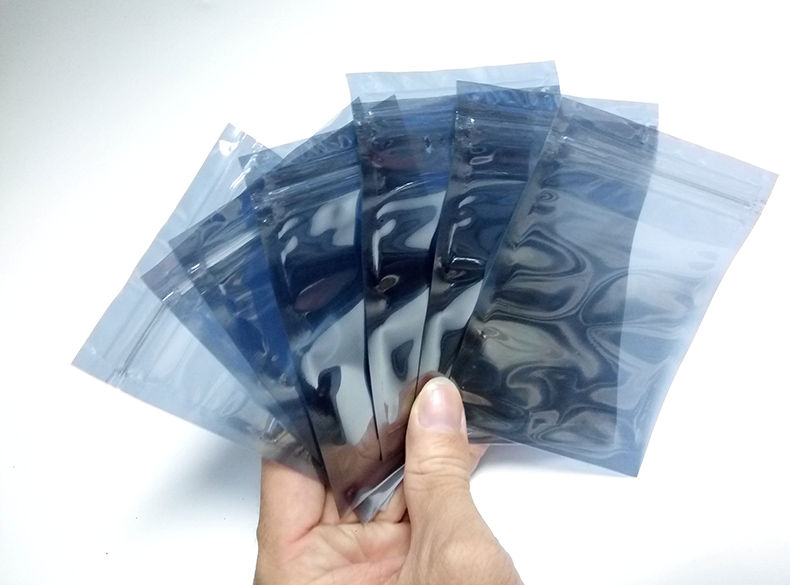 High speed automatic laminating machine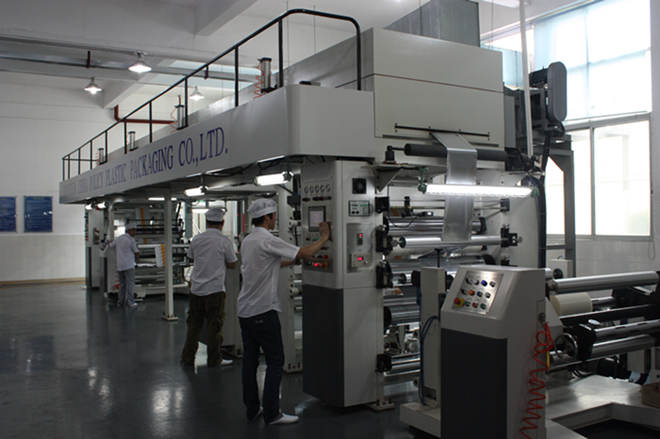 Key Words:
China Policy Printing Co.,Ltd.